About GoodStuff PR Co.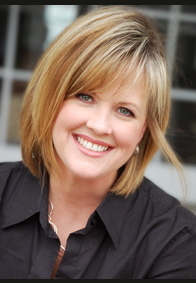 My name is Shari Lacy and I own and operate GoodStuff PR Co. I have worked in the field of independent music PR for going on ten years now and have a great love for music in general and acoustic, roots, gospel and bluegrass music specifically. I have a great admiration for the independent business owner and the overall creative process. Owning my own company allows me the opportunity to delve more deeply into what I love. I'm a firm believer that when you do something you enjoy, good stuff comes from it.
Before launching GoodStuff PR, I was the Marketing/PR Director for the International Bluegrass Music Association, Director of Publicity for Compass Records, Marketing liason for the Alaska State Fair, advertising magager for the Anchorage Daily News and saw the world as a flight attendant. My knowledge is broad and well-rounded and my experiences help me bring a lot to the table.
I have spearheaded publicity campaigns for a number of stellar artists and projects including Jeff Coffin (Grammy winning Bela Fleck and the Flecktones), Victor Wooten (Grammy winning Bela Fleck and the Flecktones), Mandolin master David Grisman's Acoustic Disc Records, highly acclaimed indie label Compass Records, top indie player Sugar Hill Records, critically heralded alt-country band Last Train Home, the World of Bluegrass annual convention, string maestro Mike Marshall, fiddle great Darol Anger, Grammy winning banjoist Alison Brown, legendary English folk group Fairport Convention, former Paul McCartney guitar player Robbie McIntosh and more.
I am also a freelance writer having written for publications such as Readers Digest, Bluegrass Now Magazine, The Westhaven Register, The Miamian, and Nashville Parent Magazine in addition to writing artist bios and freelance press releases for clients.
I personally work all projects that become a part of the GoodStuff PR roster. It is extremely important to me that my clients come first and that I meet your goals. I have the relationships with media professionals to help move your goals forward. I don't make false promises. I only promise to work hard for you and give you every effort to help take you to the next step.
If you are interested in enlisting independent publicity for your tour schedule, project, album release, business project or more, I hope you will consider us.
All my best,
Shari Lacy