Crowell + Co.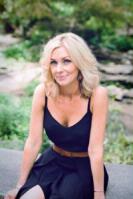 Crowell & Co. was established on the foundation that form and function needn't supersede the another. We believe life, as messy and unpredictable as it may be, can be both stylish and accessible.

Where the clean lines of modernity intersect with the rough hewn edges of that hundred year old one-of-a-kind piece. Where flora and art and books and peculiar nicknacks are as much apart of the home's identity as the paint colors, wallpaper, tile and fixtures.

We aspire for greatness in every aspect of our projects, big to small. The goal at our firm is to allow for your life to happen as it will, but to make it as artful and colorful and comfortable a place possible for it all to unfold within. To never just do the same old thing, but rather create something new and unique and personal.

Working with a diverse list of clients collaboratively to create an open, hands-on visual dialogue that speaks to who you are, how you live and what's important to you. There is a beauty in the imperfect, the messy and the controlled chaos of life. Crowell & Co. embraces those things, refining and editing it all to create the place you can't wait to come home to.

Biography